Reliable Pest Control In Lakewood Ranch, Florida
The community of Lakewood Ranch, FL, is filled with so many beautiful properties. Living and working here is an absolute pleasure; that is, until pest activity enters the picture. Your property presents local pests with all the food, water, and shelter sources they could ever dream of, and that means your Lakewood Ranch home or business is vulnerable to pest infestations.
If you're seeking year-round protection from pest activity, look no further than the team at Rodent Solutions. Since 2012, we've been providing complete residential and commercial pest control services to properties throughout Manatee County and the surrounding areas. From rodents, ants, and cockroaches, to pantry pests, ticks, and termites, we've got your back.
The team at Rodent Solutions has over 21 years of combined experience, and we're ready to detect, eliminate, and prevent pest populations from your property. Whatever the nature of your pest problem, we're here to help. Contact us today to get started.
Pest Control In Lakewood Ranch, FL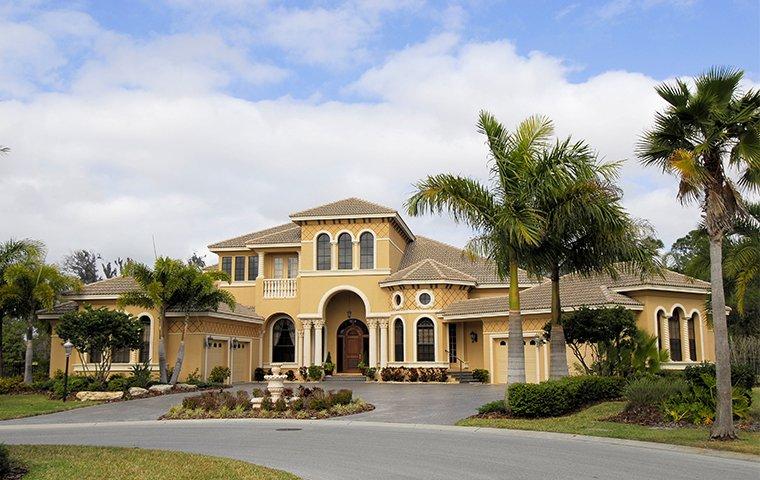 Owning a property is a lot of work, but things become exponentially more difficult when pests become a part of the equation. An infestation poses a long list of threats to your property and everyone inside, which is why we suggest professional pest control services. Here at Rodent Solutions, we're proud to protect local properties from the perils of pest activity.
After a thorough inspection, we determine your specific needs and develop a customized treatment plan just for you. Our extensive treatments and continual maintenance visits ensure a pest-free property where you can be safe. Call us today to learn more. One of our pest experts will walk you through our services and discuss how we can help you eliminate your pest problem once and for all.
Telltale Signs Of Rodent Activity On Your Lakewood Ranch, FL Property
It goes without saying that no one wants to experience an infestation of rodents in their home or business. These hairy intruders can cause a lot of problems on your property. The damage and contamination that they cause can be very threatening to your health and your safety. That's why you should be aware of the common signs of an infestation so that you can identify one as soon as possible.
If you have a rodent problem, you'll often find signs of chewing, gnawing, and rubbing along walls and floors where they travel, as well as on food packaging. You'll also likely find rodent droppings in active areas, and nesting materials like dried plant matter, fabric, and shredded paper. Another common indicator is hearing scratching and scampering noises coming from inside the walls at night.
If you detect any of these signs, the best thing to do is call in the team at Rodent Solutions right away. We provide extensive rodent control and prevention services that guarantee the lasting protection that your property needs. Reach out to us today, and we will set up your initial inspection right away.
Why Bat Control Is Important In Lakewood Ranch, FL
Bats seek entry into your home in search of a nice warm place to spend the winter. You'll commonly find them hiding in chimneys, attics, wall voids, and crawl spaces. Their homes, also called 'roosts,' are usually in dark, remote areas where they can peacefully give birth to their young.
Here are some consequences of a bat infestation that Lakewood Ranch property owners should keep in mind:
Their bites can go undetected for long periods.
They bite and infect people and pets with diseases.
They can transmit illnesses like rabies and histoplasmosis.
They cause widespread contamination threatening your health.
They multiply at a rapid rate and spread their populations quickly.
They produce droppings that contain fungi and parasites.
If you suspect any bat activity in or around your property, the safest thing to do is contact the professionals immediately. Chances are, they've been hanging out in your house for a while, so there's no easy way to determine the nature and scope of the infestation. The team at Rodent Solutions is here to help. We're ready to address all of your bat concerns, whatever they are. Call us today to get started with effective bat control.
Common Ant Attractants Around Your Lakewood Ranch, FL Property
When ants colonize on your Lakewood Ranch property, they breed in mass numbers and spread their populations quickly. You may see a trail of ants crawling through the kitchen, or on your countertops, or maybe the bathroom floor.
If you're wondering how they got there, you should know that there are likely some things that you're doing to attract them. You may be leaving dirty dishes in the sink for too long or leaving out pet food and water bowls. You could be ignoring spills and messes, improperly storing your food, or leaving sources of standing water around the property. Also, ants can get through unattended cracks or gaps in the foundation.
If you suspect an ant infestation on your property, the safest thing you can is to contact the team at Rodent Solutions. We provide trusted ant control and prevention services that not only eliminate any existing ant activity from your property but also put in place the proper preventative measures to protect the premises from ants moving forward.
Get Your Problem Solved Fast!
Complete the Form Below to Contact Us!