Reliable Pest Control In Venice, Florida
The city of Venice, FL, is a beautiful community off the Gulf Coast. Between the offshore coral reefs and the trails along the Intracoastal Waterway, there is so much here to explore all year long. It makes sense that our town attracts visitors from around the world, traveling from near and far to enjoy Venice's energy. Well, local pest populations also enjoy it here. They travel into our homes and businesses in search of food, water, and shelter. Once they get inside, they spread rapidly, leading to a full-blown infestation.
Pest activity is a real issue in the western part of Florida, and it can have detrimental effects on your property, your health, and your safety. If you're looking for year-round pest protection, you've come to the right place. Here at Rodent Solutions, we provide complete residential and commercial pest control services that local property owners can rely on.
We've been servicing the greater Tampa area since 2012, and dedicate ourselves to maintaining a safe, healthy, pest-free community. Call us today.
Pest Control In Venice, FL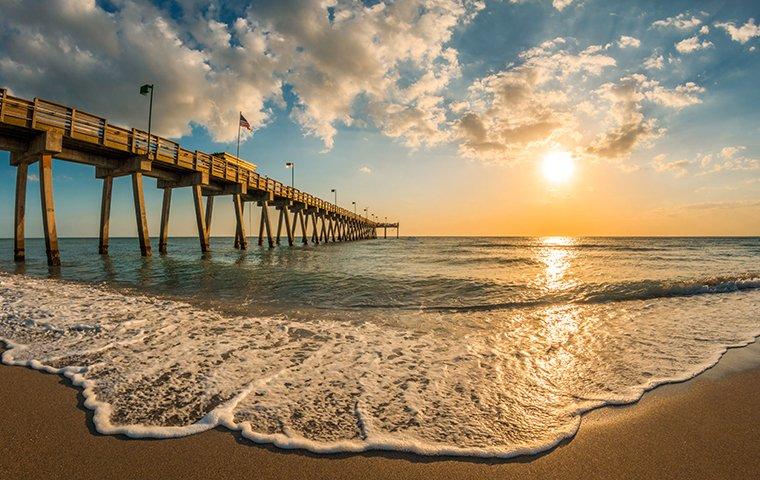 Pest infestations pose a long list of threats to your property and everyone inside. If you want guaranteed, year-round protection, your best bet is to contact the pest control experts. Rodent Solutions services local homes and businesses with comprehensive pest protection. Whatever kind of pest problem you're dealing with, we're here to help.
Our team has over 21 years of experience in the complete identification, elimination, and prevention of pest infestations, and we promise you year-round results you can depend on. After we complete a customized treatment, we'll return quarterly for follow-up visits to keep things pest-free moving forward. Contact us to schedule your initial inspection.
How To Detect Rodent Activity On Your Venice, FL Property
Mice and rats aren't just nuisance pests, but they can also be very harmful. Rodents infest in large numbers and grow their populations very quickly. It can be very difficult to control a rodent infestation once it begins, which is why it's important to detect signs of an infestation as early as possible.
Here are some common indications of rodent activity:
Droppings around active areas
Chewed entry points into the home
Nesting materials (shredded paper, fabric, dried plant matter)
Scampering and scratching noises from inside walls and floors
Signs of gnawing on food packaging
Small holes chewed through floors and walls
Strong urine odor around active areas
If you think you may have a rodent problem on your Venice property, it's crucial to call in the pest professionals. For comprehensive rodent control services, contact the team at Rodent Solutions. We are experts in the successful identification and removal of unwanted rodents, and our follow-up services promise a safe, rodent-free property moving forward.
Why Bat Control Is Important For Your Venice, FL Property
When bats get into your home or business, they multiply rapidly. That means the situation can turn into a full-blown infestation in no time. Many dangers come with bat infestations, and as a property owner, you should know the consequences.
Bats bite and infect people and pets with diseases. These bites can go undetected for long periods, increasing the likelihood of your developing an adverse health reaction. When bats bite, they can transmit a host of illnesses like rabies and histoplasmosis. They also produce droppings containing fungi and parasites, causing widespread contamination, and threatening everyone's health on the premises.
The most effective way to guard your property against the detriments of a bat infestation is to call on a team of experienced pest professionals. Here at Rodent Solutions, we offer trusted bat control services that give you the year-round protection you need to feel comfortable and safe on your property. Reach out to us today to learn more.
Are Ants Dangerous In Venice, FL?
Ants may be small, but the issues they can cause around your property are not. When ants infest your home or business, the entire structure is compromised. Depending on the species, your property's construction could be at risk, along with your health and safety.
Ants tend to get into building materials like structural timbers and foam insulation, spreading their colonies quickly until the situation is out of control. Not only do they cause property damage, but ants can cause widespread contamination and expose you to several serious diseases and health conditions. As ants walk around in unsanitary areas like garbage and decaying matter, they pick up pathogens and spread them around your space. When they get into your food sources, they spread bacteria, leading to very serious illnesses like E. coli, salmonella, and other bacterial infections.
To effectively protect your Venice property from the dangers of an ant infestation, it's best to contact pest control professionals. The team at Rodent Solutions is proud to provide reliable ant control and prevention services that promise you the year-round protection you deserve. Call us today to get started.
Get Your Problem Solved Fast!
Complete the Form Below to Contact Us!